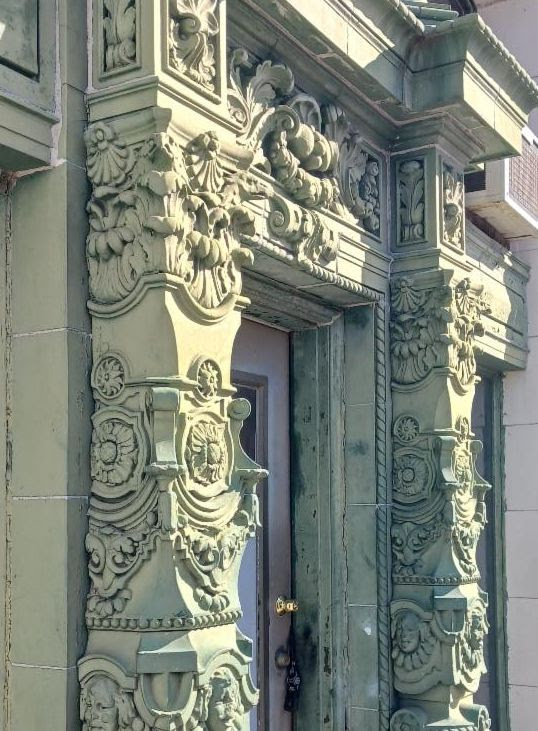 The Werner Brothers Storage Warehouse at 7613 N. Paulina Street reflects a time when storage companies took great pride in their buildings, hiring renowned architects to create majestic, sturdy, and stunning contributions to Chicago's built landscape. Designed by George S. Kingsley and completed in 1921, this Rogers Park jewel is one of the city's finest examples of this era, fitted with intricate, monochromatic terra cotta and bringing visual beauty to a typically unexceptional building type.
In 2022, plans were announced to demolish the Werner Brothers Storage Warehouse to build an affordable, transit-oriented residential development, of similar size and height to the existing building. Preservation Chicago believes that both affordable housing and historic preservation can be achieved in this proposed development.
Historic preservation is highly compatible with affordable housing and we strongly encourage the reuse and incorporation of this beautiful historic structure, particularly its terra cotta cladding, into the new construction. Preservation Chicago support new affordable housing units and transit-oriented development as necessary components of healthy communities. Through collaboration between the local community, developers, and preservationists, we are confident that both goals of providing affordable housing and retaining historic architecture can be met, resulting in an even more successful and dynamic project. Additionally, if historic preservation was pursued, the 20% Federal Historic Tax Credit could provide millions of additional development dollars to the project, which could be used to build additional affordable units.