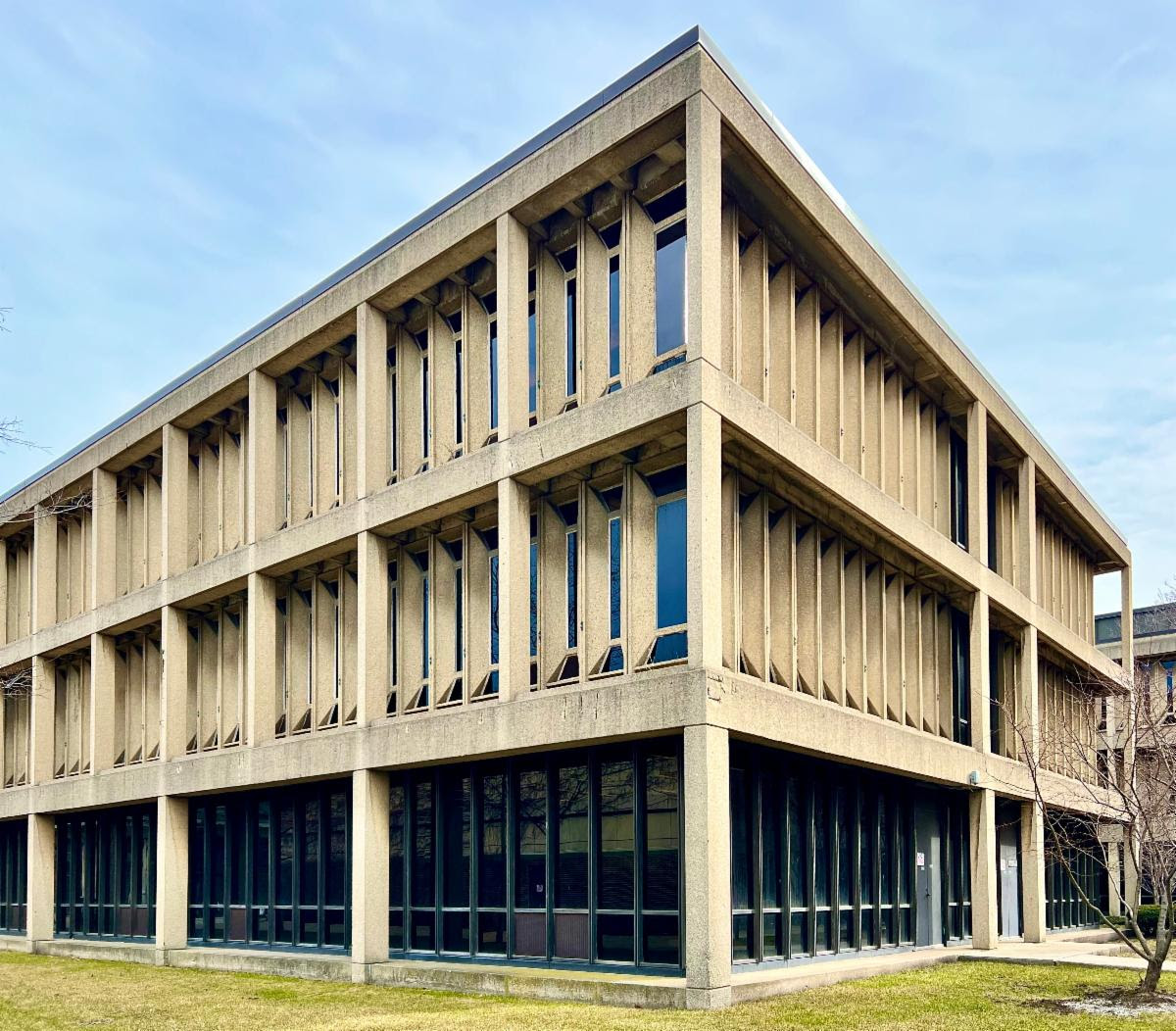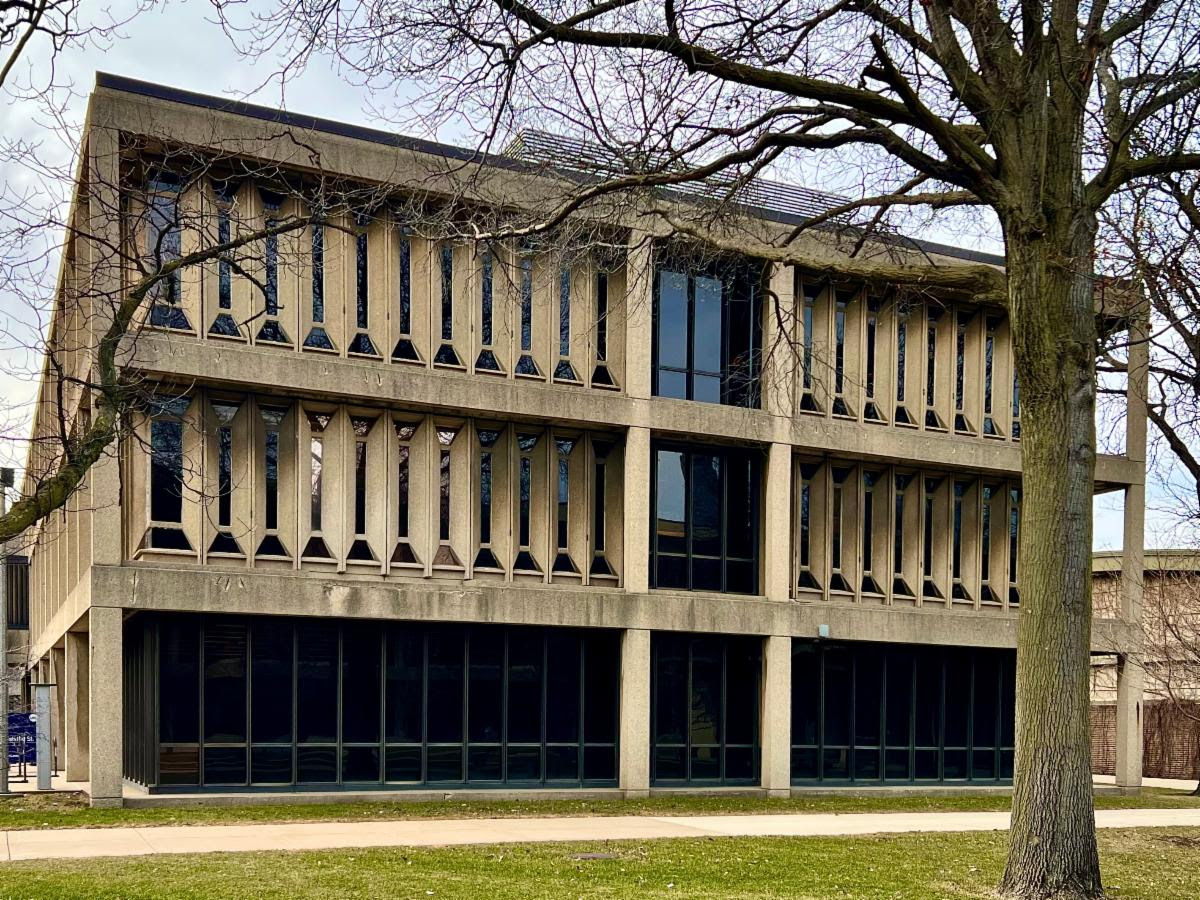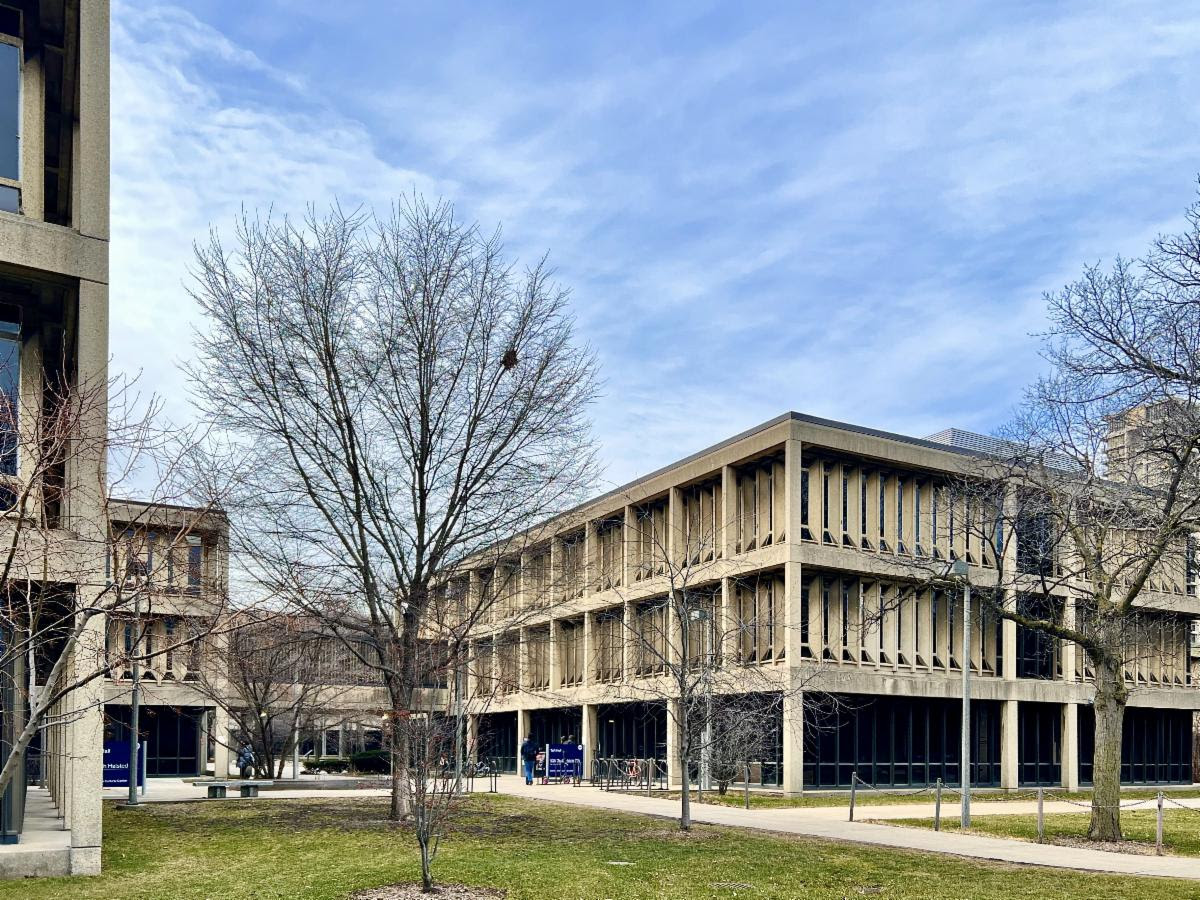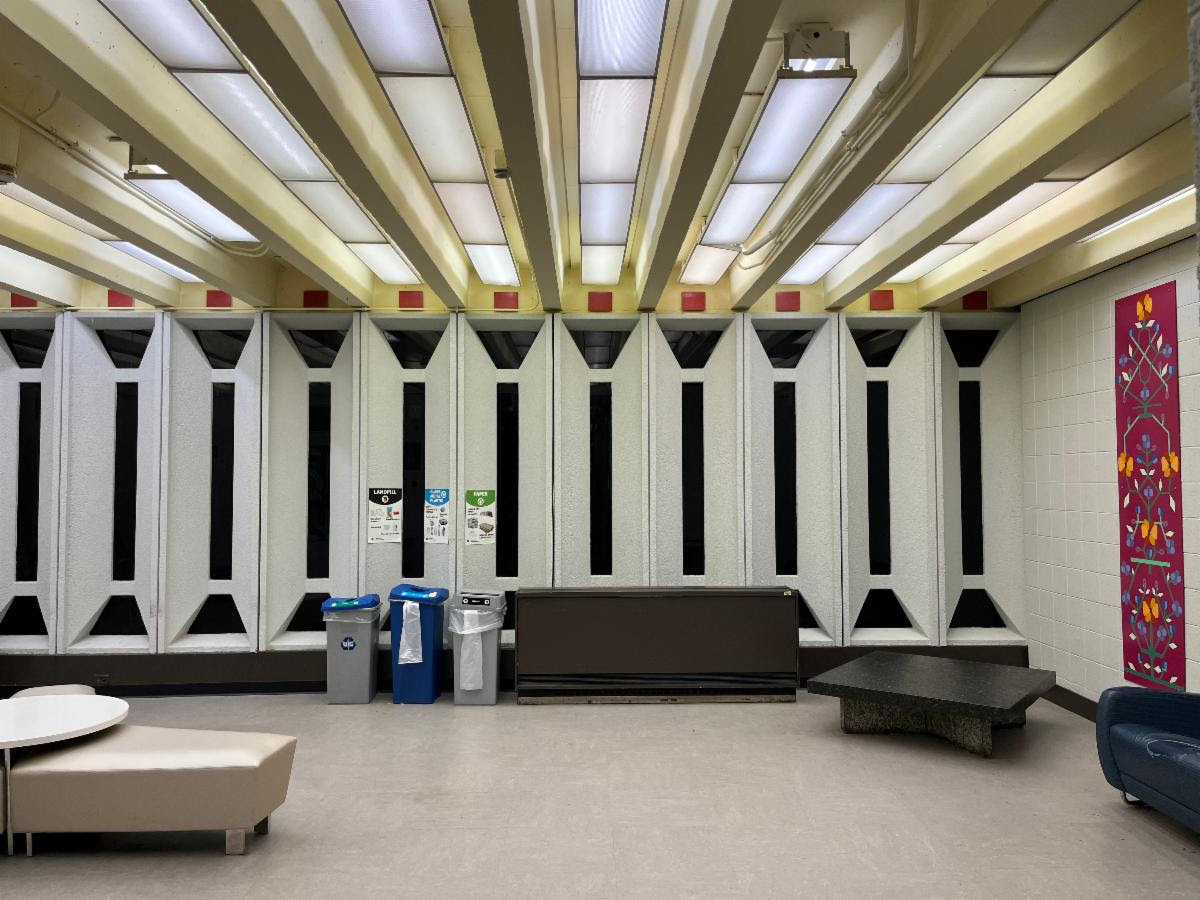 The campus of the University of Illinois Chicago (UIC) was designed by acclaimed architect Walter Netsch of Skidmore, Owings & Merrill (SOM). Executed in concrete and brick, the UIC campus is the largest collection of Brutalist architecture in the city of Chicago and is considered one of the crowning achievements of Netsch's long career.
Taft Hall is located near the center of the UIC campus and is a simple but powerful three-story building with rhythmic bands of pointed concrete grilles between which light passes into the hall's interior spaces. Taft Hall is one of three, nearly identical halls, in a building cluster linked by second-floor enclosed bridges.
In October 2022, the University of Illinois announced plans to renovate the Taft Hall, including a complete demolition of its historic façade. While Taft Hall, along with the adjacent Addams and Burnham Halls, are undeniably in need of restoration, the removal and replacement of the structure's concrete cladding would be an unfortunate decision that would accelerate the erosion of Netsch's iconic campus design.
UIC's second similar cluster of three-story halls—Douglas, Grant, and Lincoln Halls—were renovated and reclad in glass between 2009 and 2011. Stripped of their innovative historic architectural façades, these attractive but non-distinct remodels provide a likely future for Taft Hall. The architecture of this renovated grouping is at odds with Netsch's innovative architectural vision.
Preservation Chicago urges the University of Illinois Chicago to consider Taft Hall's place within the larger Brutalist campus and to achieve their goals of energy efficiency and modernization while also maintaining the building's relationship to its surrounding environment. We request UIC to recognize and appreciate their one-of-a-kind architectural heritage during Taft Hall's renovation, allowing Netsch's vision to remain for generations to come.